Metabolic biomarker profiling agreement for Oxford University
Nightingale Health and Oxford University's Nuffield Department of Population Health work on metabolic biomarker profiling
Finnish metabolic biomarker analysis company, Nightingale Health, has agreed to install its biomarker analysis technology in the Nuffield Department of Population Health (NDPH) Wolfson Laboratory at the University of Oxford.
The aim of NDPH is to generate and disseminate reliable evidence from observational epidemiology and from randomised trials that leads to practicable methods of avoiding premature death and disability.
Nightingale's biomarker platform provides an opportunity for comprehensive metabolic profiling of large population studies.
The scalable NMR metabolomics platform simultaneously captures more than 220 metabolic biomarkers from a single blood sample. This will aid understanding of molecular mechanisms and treatment effects for cardiovascular disease, diabetes, and other metabolic diseases.
Nightingale's platform is fully automated and measures the biomarkers in absolute concentration directly applicable in various applications of medicine.
Wolfson Laboratories Scientific Director, Michael Hill, said: "This is an excellent opportunity for us to use Nightingale's bioanalysis platform, which can provide much more data for a relatively small amount of sample than current methods. Ultimately, this data will allow us to better understand and treat chronic conditions."
Development
Nightingale's platform will be employed for biomarker profiling of various large epidemiological studies and clinical trials, such as the China Kadoorie Biobank. The goal is to analyse hundreds of thousands of samples in only a couple of years.
As the platform becomes established, it may be utilised to replace many current clinical chemistry assays, such as the routine cholesterol panel, providing cost-saving opportunities in research.
Teemu Suna, CEO and Chair of Nightingale Health said: "The possibility to run, routinely and cost-effectively, any number of blood samples to gather extensive quantitative metabolic biomarker data creates an unprecedented opportunity for research and clinical applications."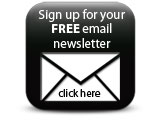 The University of Oxford is well placed to utilise Nightingale's technology extensively, hosting blood samples from millions of people. The agreement enables rapid biomarker analysis of blood samples in multiple flagship projects at Oxford.
Companies