Mettler-Toledo at Interpack 2017
Product inspection technology company Mettler-Toledo will present solutions and upgrades at Interpack 2017
Mettler-Toledo Product Inspection will be at Interpack 2017 in Hall 11, Stand B55 from 4–10 May to discuss product inspection requirements in detail, while demonstrating various systems on display.
Experts will focus on the following areas:
improvements to brand protection and compliance to match complex regulatory landscapes
enhancing productivity and increasing operator efficiency to improve overall equipment effectiveness (OEE)
enhancing product quality through the detection of physical contaminants, ensuring accurate package weights, complete contents and correct labelling
the safety of workers who operate inspection systems on production lines.
A range of solutions will be present, from x-ray and checkweighing to vision inspection and metal detection, alongside software packages such as ProdX.
Metal Detection Technology
Visitors will be able to try a new Emulation feature based on virtual network computing (VNC) technology, which allows users to remotely access and control multiple metal detectors via networked mobile phones, tablets, laptops, and other production line equipment.
Interpack attendees can also see the latest Profile Advantage Pipeline system in action, showing how this metal detection system overcomes bubbles and product voids to virtually eliminate false rejects in pipeline applications.
New Reduced Test mode technology is also being showcased. Visitors can see live demonstrations of how this technology helps reduce the frequency of routine performance monitoring by up to 83%, helping users to increase productivity and significantly reduce costs associated with routine testing.
Complementing these enhancements is new technology that delivers up to 20% better detection sensitivity in high volume, dry applications.
Checkweighing
Mettler-Toledo's will launch two new systems offering a performance increase of 30%, both developed to offer a full spectrum of options to manufacturers of all sizes.
Terminal sizes vary accordingly and the systems will be available with numerous options in various combinations.
Also on display will be an advanced checkweighing and marking system designed for serialisation, which combines ink jet printing and vision verification with in-motion weighing and tamper evident sealing. This ensures global traceability and assists with fraud protection and process safety.
Mettler-Toledo Interpack stand
Vision Inspection System
New systems will be on display that cover top and bottom inspection, 360° inspection and feature new camera devices, including smart camera options.
Aggregation and serialisation solutions will also be available to view, which enable manufacturers to remain compliant with current and forthcoming regulations.
X-ray Inspection Technology
The x-ray inspection systems on display will include a new glass inspection system from the X-series. The system offers complete inspection of glass jars up to 130mm in diameter at speeds of up to 1,200ppm.
As with all X-series detection systems, a number of value-add inspection capabilities are also featured – such as accurate fill level and vacuum checks.
Inspection Management Software
On display is an inspection data management software solution that provides integration of product inspection devices.
Neil Giles, Marketing Manager at Mettler-Toledo Product Inspection, said:
"The software is designed to make integration and data management as straightforward as possible for customers with demanding production schedules."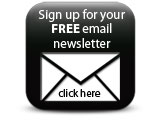 The solution streamlines processes and allows manufacturers to control the entire product inspection management process from a single point or from multiple remote locations.
Companies