Michael Sherman joins BioVie Board of Directors
BioVie, a clinical-stage company focused on the discovery, development and commercialisation of innovative drug therapies for liver disease, welcomed Michael Sherman, a highly accomplished financial industry executive, to its Board of Directors as an independent director.
He also purchased common shares of BioVie stock through a private placement.
Sherman is currently on leave as a Managing Director at Barclays, where he has worked since 2008.
Prior to this position, Sherman was a Managing Director at Lehman Brothers. He has worked in finance for 30 years, having begun as a securities lawyer in New York and having served as an investment banker at Salomon Brothers, Lehman Brothers and Barclays.
Sherman has significant experience in healthcare finance, most recently assisting on a $450 million convertible deal for Neurocrine Biosciences.
He has worked on successful financial transactions for Teva Pharmaceutical Industries, Amgen, Cubist Pharmaceuticals, Merck & Co. and Cardinal Health, among other companies.
After graduating from the University of Pennsylvania, Sherman received his JD, cum laude, from the Harvard Law School.
"Michael has decided to leverage a successful career in investment banking to help companies grow and develop," said Jonathan Adams, CEO at BioVie.
"We are very pleased that he is joining our team and will contribute his extensive financial, legal and deal-making skills to BioVie."
Sherman is replacing Amrit Shahzad on the Company's Board of Directors. Shahzad is stepping down after 3 years of service to BioVie and its predecessor company.
"It has been a real pleasure working with Amrit, who has used her medical and biopharma industry background to make numerous important contributions to the Company. We are glad that she will continue to assist BioVie on an informal basis. On behalf of our team members and shareholders, thank you Amrit."
BioVie is currently conducting a mid-stage (Phase 2a) clinical trial of the Orphan drug candidate BIV201 (continuous infusion terlipressin) for the treatment of refractory ascites.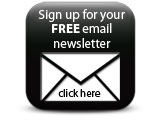 Terlipressin, dosed differently, is approved in about 40 countries for other complications of liver cirrhosis arising from a similar disease pathway. Terlipressin is not available in the US and currently there are no FDA-approved drugs specifically for treating ascites.
Companies