Michel Lagarde joins Patheon board
Contract Manufacturing | Finance
Becomes chairman of compensation and human resources committee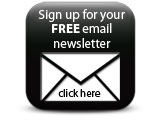 Patheon, a US provider of contract development and manufacturing services, has appointed Michel Lagarde, principal at US private equity firm JLL Partners, to its board of directors. He replaces Thomas Taylor, managing director at JLL Partners, as chairman of Patheon's compensation and human resources committee and will be a member of Patheon's audit and corporate governance committees.

Lagarde joined JLL Partners in 2008. He was previously ceo and cfo of the domestic appliances and personal care division of Philips Electronics North America. He has also held the positions of cfo of Philips Electronics Indonesia and financial controller of Philips Electronics Hong Kong.

Taylor remains with JLL Partners as managing director and will continue to advise other JLL Partner portfolio companies.


Companies