Micronic releases tubes that improve sample integrity
The externally-threaded tubes reduce the risk of cross-contamination
Micronic 1.40ml tube with external thread in a rack
Netherlands-based sample storage solutions designer Micronic has added a new 1.40ml tube with an external screw thread to its portfolio.
The first in a range of new designs featuring an external thread, the tubes will be available in May.
Using externally-threaded tubes for sample storage eliminates the possibility of the sample coming into contact with the screw thread, which reduces the chance of cross-contamination, the firm says.
Externally threaded tubes also allow for a higher volume of material to be stored inside, which means that sample tubes can hold more while occupying the same amount of storage space.
'The triple thread of the 1.40ml externally threaded tube gives an excellent closure and horizontal placement of the cap,' says Bart Kramer, Micronic's Product Development Manager. 'This ensures safe long-term sample preservation and storage.'
The new tubes are designed for long-term as well as ultra-low temperature storage, and they are compatible with automated systems.
Micronic's products are produced in a certified Class 7 cleanroom environment at facilities in the Netherlands and the US. All of the firm's labware is assembled in-house. The sample tubes are made using medical-approved polypropylene (CE-IVD) and are RNase/DNase and pyrogen free.
Due to the injection moulding and assembly process used to produce the sample tubes, the black code surface cannot be separated from the transparent tube. The tube code surface also features a raised edge, which protects the available 2D data matrix code from accidental scratches. The 2D codes also have a human-readable code for additional identification.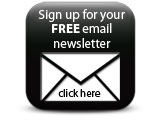 The tubes will be available for purchase in bulk and in Micronic's 96-4 Rack.
Companies