Milestone Scientific appoints Eric Gilbert VP of US Sales
Milestone Scientific, a developer of computerised drug instruments that provide painless and precise injections, announced the appointment of Eric W. Gilbert as VP of US Sales.
Eric Gilbert brings extensive experience in medical instruments sales, including extensive experience with leading anesthesiologists and radiologists, as well as orthopedic and neurosurgeons.
Prior to joining Milestone Scientific, he served as VP of Sales for Osseon, a worldwide manufacturer and distributor of novel spinal instruments, where he managed independent and direct sales channels and was responsible for a strong turnaround and return to growth.
Previously, he served as VP of Sales and Marketing for Benvenue Medical, where he was responsible for the company's US commercial field operations. He also worked with Ascendx Spine, where he helped secure 510(K) marketing clearance with the FDA and drafted the post-market study protocol.
Leonard Osser, Interim CEO of Milestone Scientific, said: "We are pleased to announce the appointment of Eric Gilbert as our VP of US sales, which follows our recent appointment of Sharon Smith as EVP of Global Sales & Marketing."
"Our immediate focus is accelerating the commercial roll-out of our CompuFlo Epidural Computer Controlled Anesthesia System by establishing relationships with key opinion leaders and partnering with US distributors."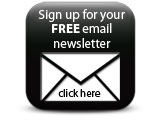 "We believe Eric is ideally suited to lead our domestic expansion initiatives, given his successful track record within the medical device arena, including the anesthesia and orthopedic specialties."
Companies