Modern control valve for today's demanding industries
A generation of modernised control valves is promising to transform the reliability, control, precision and efficiency of some of British industry's most demanding processes
With the routine wear and tear of traditional control valves often leading to downtime and underperformance, production personnel are struggling to run their process efficiently.
For busy processes, traditional control valves can wear and become less productive, therefore durability is an extremely important aspect to consider.
By taking a more modern approach to the transfer of steam and other industrial fluids, durability and efficiency can be placed at the heart of any given application.
Ten years on from its initial release and with more than 200,000 already in use, Spira-trol has already begun to prove itself as a flexible alternative to many of the application specific control valves on today's market.
Capable of controlling pressure, temperature and flow in numerous industrial environments, it achieves effective energy savings with minimal total cost of ownership (TCO).
Spira-trol
Spira-trol is a modular, "set and forget" system which is highly adaptable and easy to install and configure. Due to its cage retained seat design, maintenance procedures can be completely quickly and efficiently, with no special tools required.
The control valve can also be maintained in-situ without being removed from the line, minimising downtime and maximising productivity.
Spira-trol's internal components are designed to withstand a wide-range of industrial fluids, including steam that is highly corrosive. This helps the product to achieve a long-lasting life cycle and better performance.
Electrically or pneumatically actuated, Spira-trol includes a range of smart positioners to aid accurate control valve positioning and improve efficiency. With the option of the bellows sealed bonnet, users can achieve zero emissions leakage and further reduce maintenance.
The control valve is supported with trim components to reduce noise emissions and anti-cavitation. The large gallery area reduces flow, velocity and therefore noise; contributing towards an improved working environment for plant operators.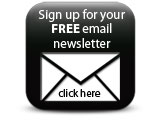 The reduced amount of components used to construct the new valve, combined with its reliability, simple commissioning process and ease of maintenance allows all users to benefit from a significantly reduced TCO.
Companies