Mucosis enter partnership with Changchun BCHT Biotechnology of China
Raises €5m in new financing round
Dutch biotechnology company Mucosis has entered into a long-term partnership and licensing agreement with China-based Changchun BCHT Biotechnology (BCHT) and has raised €5m in a new financing round.
Under the agreement, Mucosis will receive an equity investment and royalties from BCHT in return for a licence to its SynGEM vaccine candidate for the prevention of RSV and the Mimopath Lactococcus lactis technology for other disease targets, exclusively within China and non-exclusively in other Asian countries.
No further financial details have been released.
BCHT was established in 2004 and is engaged in the research, development, production and marketing of vaccines, biologics and peptide drugs.
'We are pleased with BCHT joining a group of investors who share our confidence in the potential of our Mimopath technology and the proprietary SynGEM prefusion F RSV vaccine candidate,' said Thomas Johnston, CEO of Mucosis. 'We see this partnership as a further validation of our clinical-stage platform and its potential to combat infectious diseases.'
Dr Kong, President of Changchun BCHT Biotechnology, added: 'I believe this business relationship between our two companies will strengthen our pipeline of new vaccine products.'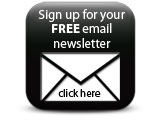 In addition to BCHT, the financing round was supported by Mucosis's current investors, including BioGeneration Ventures, MedSciences Capital, NV NOM (Investment and Development Agency for the Northern Netherlands), and Utrecht Holdings.
Companies