Multiflux changes the world of microfluidic connections
Allows users to create multi-way fluidic connections
Dolomite, a UK designer and manufacturer of microfluidic devices, has introduced Multiflux, a flexible range of microfluidic connectors and interfaces, which allows users to integrate their microfluidic devices into new and existing systems by creating multi-way fluidic connections between pumps, valves and other microfluidic devices.

At present, most connectors allow the connection of only one fluid tube to a microfluidic system at a time. Furthermore, connecting microfluidic devices to macro-scale systems presents many challenges. If these are not addressed, the benefits of working within the microfluidic regime may be compromised, the Royston, Hertfordshire-based firm says.

Connection to the surface of microfluidic chips: linear connector and top interface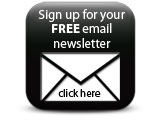 Multiflux is Dolomite's solution to these problems. The range includes both a linear and circular connector, which provide several fluid input and output ports, enabling reliable and leak-free connections to be made between microfluidic chips and tubing, as well as two bundles of tubing, without disruptions to the fluid flow.

The Multiflux connectors can be used with Dolomite's microfluidic chips and standard Multiflux interfaces facilitating a connection to the edge or surface of microfluidic chips, or custom devices designed by the user.

All Multiflux components operate over a temperature range of –15°C to 150°C and pressure range of up to 30bar and offer excellent chemical resistance so that a range of solvents and chemicals can be used.


Companies