Multimodal aims to become key event for pharmaceutical industry
The supply chain is a very important component of the pharmaceutical industry, says organiser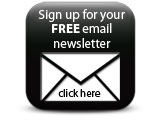 For most industries, the supply chain is simply a way of transporting goods from A to B, but the pharmaceutical industry demands a much higher level of service, with requirements for temperature controlled storage and transport and highly bespoke solutions.

It is therefore important for the pharmaceutical industry to attend logistics industry events, such as the upcoming Multimodal exhibition and conference, to find out the latest technological advances and services that the industry has to offer.

A recent report by industry analyst Datamonitor highlighted the importance of logistics to the sector. It showed that as the European pharmaceutical industry heads towards greater harmonisation and unity and manufacturing becomes more concentrated, it is likely that there will be a gradual shift towards pan-European distribution networks. This will favour logistics service providers (LSPs) with pan-European networks.

The report also found that growth in the European pharmaceutical sector, combined with manufacturers' increasing propensity to outsource more complex logistics functions such as value added services and logistics management, will stimulate an outsourcing trend. This will create opportunities for third party logistics companies (3PLs).

Multimodal takes place at the NEC Birmingham, UK from 1–3 May, offering visitors the opportunity to speak the 200 logistics companies that have already secured exhibition space and attend three days of seminars.

Shippers' Voice, an online portal for shippers, such as pharmaceutical companies, is organising the seminars to ensure that topics cover the issues and concerns of shippers.

If you would like to attend Multimodal, the organiser DSV Road Limited would like to invite you to attend the event free as a VIP guest. To take advantage of this offer, simply visit www.multimodal.org.uk entering the code DVIPMC at the registration page as instructed.


Companies