NBGI Private Equity acquires Stiplastics
Plans to double turnover to €23m by 2017
NBGI Private Equity has purchased Stiplastics, a specialist manufacturer of injection-moulded plastic dosing, packaging solutions and medical devices, for an undisclosed sum.
France-based Stiplastics has been designing, manufacturing and marketing injection-moulded engineered products and systems for more than 25 years. It employs around 70 people and has production facilities in Beauvoir en Royans.
Stiplastics claims to be a market leader in OTC products, including the Spoonbox measuring spoon, containers for transporting healthcare products, measuring cups and Pilbox pill dispensers. Its clients in the pharmaceutical sector include Novartis and Sanofi.
Measuring cups are included in the product range from Stiplastics
NBGI plans to support Stiplastics' existing management team, which aims to almost double revenues in the next five years, from €12.5m in 2012 to €23m in 2017. It aims to achieve this by expanding the product range and leveraging its reputation and relationships around the world. More than 50% of the company's sales are generated outside France and its local partners have already expressed strong interest in distributing the new products that are currently under development, NBGI says.
We are looking forward to working with its experienced management team in capitalising on its strong international exposure
Laurent Allégot, Investment Director at NBGI Private Equity, said: 'We are delighted to back Stiplastics, and are looking forward to working with its experienced management team in capitalising on its strong international exposure and major new projects under development. The company operates in a fragmented market and we also see it as an ideal platform from which to benefit from future consolidation.'
Jerome Empereur, CEO of Stiplastics, added: 'We have ambitious plans for Stiplastics and NBGI's deep knowledge of the sector in which we operate makes it the right partner to support us through the various stages of growth we envisage over the next few years.'
NBGI has around €900m under management in several funds across Europe dedicated to specific investment strategies. In France the firm has a €100m fund supporting the growth and operating performance of small to medium-sized companies.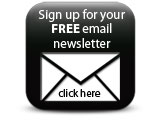 The firm previously acquired Praticdose (specialising in the design, assembly and distribution of modular equipment for handling medication in healthcare facilities) and, more recently, CIMA (which markets modular equipment for storing and administering medication at healthcare facilities), which today form the Practicima group.
Companies