NSF International to offer Secondary Reference Standards in India
Hires additional India-based business development staff to meet increased demand
NSF International, which tests and certifies products for the pharmaceutical industry, claims to be the first to offer Secondary Reference Standards in India to meet the growing need for India's pharmaceutical sector to be provided with high quality, economical alternatives to pharmacopoeia standards.
The public health and safety organisation is also releasing test kits that will include the active pharmaceutical ingredient (API), as well as all pharmacopeial listed impurities, to meet growing US FDA concerns regarding the control of impurities in pharmaceutical dosage forms.
As required by US and EU regulations, a Secondary Reference Standard must be demonstrated to be traceable to the primary standard (USP or EP) through laboratory testing. NSF Secondary Reference Standards are qualified through a process that requires a minimum of three collaborating laboratories and an independent expert technical review board that approves all NSF standards before their use.
NSF says Secondary Reference Standards are widely accepted by international regulatory authorities and traceable to both US and EU Pharmacopoeia standards (USP and EP). Purchasers also benefit from a 40–50% cost saving over USP and EP standards.
To help manage the increasing demand of NSF Secondary Reference Standards in India, NSF has hired two new business development managers based out of Mumbai and Hyderabad.
Haresh Jeswani has more than 12 years of experience in the pharmaceutical formulation and reference standards industry in India. His experience includes working with India-based reference standards organisation Kamal Udyog, as well as pharmaceutical companies such as Biological E, J B Chemicals & Pharmaceuticals, and the Dana Group.
Ajay Goud has nearly 6 years of experience in the pharmaceutical and biotechnology industry. His background includes working for India-based biotechnology firm Performance Plastics of Saint Gobain, as well as reference standards company, LGC Promochem India.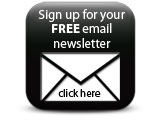 In addition to NSF Reference Standards, NSF International's Health Sciences Division offers training and education, consulting, GMP and GLP testing, certification, r&d, auditing and regulatory guidance for the pharmaceutical, dietary supplement and medical device industries throughout the entire product lifecycle.
Featured Companies