NSF International updates pharma app
The new app provides pharmaceutical training information and enables users to book and pay for courses
NSF International has announced new updates for its pharma app, available on Apple's App Store and Android's Google Play. It now includes pharmaceutical training information and allows users to book and pay for our courses including eLearning sessions while on the go. The free app also provides resources for the pharma biotech professional. NSF's pharma app has several easy-to-navigate sections including:
Resources
NSF's resources section provides all the latest thought leadership, from white papers to webinars and videos to check lists, FAQs and more, in just a few clicks.
Legislation and Guidance
Industry regulations and news updates, along with access to NSF's Legislation and Guidance guide.
Self-Assessment Company Quizzes
Frequently updated self-assessment quizzes.
What's New
The latest industry news that affects user's businesses.
Training
A range of training information and courses to book.
Ask an Expert
Answers to urgent questions or advice from an expert with 20+ years of pharma biotech industry knowledge. With one click, the app allows users to ask a question of NSF industry experts and receive a response within 48 hours.
Search "NSF pharma" in the Apple app store or Google Play.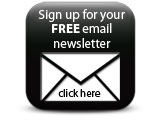 Email pharmamail@nsf.org to get in contact.
Featured Companies