NSF launch three new pharma eLearning sessions
NSF International have just launched three new eLearning sessions to support and complement the face-to-face training programs offered
NSF International have just launched three new eLearning sessions to support and complement the face-to-face training programs offered. These include:
Computerised Systems Validation The purpose of this course is to provide an overview of current good CSV practice along with some practical advice about how to achieve good outcomes in a cost- effective and resource-efficient way.
The Roles and Responsibilities of an RP An eLearning Course covering the Roles and Responsibilities of a Responsible Person. Some of the key learning objectives may include what is an RP and why it's important, understand wholesalers responsibilities, understand the role and how to become an RP and learn RP duties and responsibilities.
SOP Writing and Revision This eLearning revisits the core purpose of SOPs, which is so often forgotten in many companies. It will provide useful guidance on how to write, implement and maintain your SOPs within your Sites' documentation hierarchy.
Register Online
Visit our online learning portal to register or to view the complete range of eLearning sessions we have available.
Have a question? Contact our team at e-pharma@nsf.org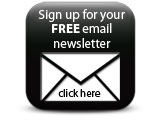 Visit www.nsfpharmabiotech.org to learn more about our services.