NSF to exhibit at CPhI Worldwide
CPhI Worldwide brings together the world's most prominent pharma executives and suppliers for 3 days of collaboration, information dissemination and discussions that will help to define the future of the industry
NSF International's pharma biotech team will be exhibiting at CPhI Worldwide in Madrid, Spain this October.
Join the pharma world at this event and come meet the team at stand 3G63. NSF experts David Waddington, Catherine Kay and Lynne Byers will be there. We will be having an open 'GMP deficiencies' discussion at the stand and NSF want to hear your thoughts. You'll also learn more about the companies pharma biotech services including world-class regulatory and compliance consulting, auditing and training on a global basis.
On 10 October, Lynne Byers, who previously worked as Head of Inspectorate and Licensing for the MHRA, will present the session Managing the Pharmaceutical Supply Chain in the ICSE theatre room.
Pharmaceutical supply chains within the industry have become very complicated with many actors. In these increasingly complex supply chains, how can you use recent legislation to identify and manage risks?
Byers' session will also cover how to meet the EU regulatory requirements for API supply chains, what needs to be included in the QP declaration as well as the prominent issue of Brexit, and the potential impact on supply chains.
Byers will also be attending a closed-door roundtable discussion on 9 October for CEOs and members of executive leadership teams from across pharma to share ideas and discuss key challenges regarding policy, regulation, industry growth, new markets and global challenges. A write-up will be produced post-event detailing key discussion points and the solutions needed to overcome challenges and create change in pharma.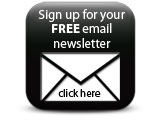 Visit the CPhI website for more information and to get your ticket for the event. Deadline for free registration closes at midnight 9 September. After that date you can still register but a fee will apply. NSF looks forward to seeing you at CPhI Worldwide next month.
Featured Companies