NSF to host disruptive thinking webinar
The webinar will be presented by Martin Lush on 19 February, 1-1.30pm GMT to tackle the big issues in health care
This month, NSF will host 'Want answers to your big problems? Try disruptive thinking'. The new webinar is designed to inspire a new way of thinking that encourages larger improvements in health care than are currently being made.
NSF has taken a different approach to a regular webinar by asking participants to anonymously submit their disruptive questions beforehand. These will then be answered during the course of the session.
In addition to these questions, Martin Lush will address the following:
Why don't patients and regulators trust our industry?
Why is the biggest risk to patient safety our quality systems?
Why is risk aversion dangerous?
Why should you not treat your suppliers as suppliers?
Why do 99% of standard operating procedures (SOPs) encourage shortcuts and noncompliance?
Why do most deviation and corrective and preventive action (CAPA) systems create more problems than they solve?
Why is the biggest risk to your business your change management system?
Why is most of your workforce disengaged and demotivated?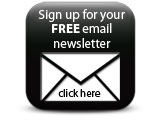 Register for the webinar.
Featured Companies