NY private equity firm acquires Nelipak
The business will continue to operate under Nelipak Healthcare Packaging
Nelipak Corporation has been acquired by NY private equity firm, Kohlberg & Company. The business will continue to operate under the name of Nelipak Healthcare Packaging.
Headquartered in Rhode Island, Nelipak is a global manufacturer of custom-designed rigid healthcare packaging used for Class II and Class III medical devices, and pharma drug delivery products.
The company operates strategically located cleanroom facilities meeting customers' most stringent packaging requirements. Nelipaks' teamwork on in-house design, development, prototyping, manufacturing and quality teams for medical trays and blisters, surgical procedure trays, pharmaceutical handling trays, custom built sealing machines and other value-added services.
The company operates from seven production facilities, five in the Americas and two in Europe.
"We have accomplished a lot at Nelipak during the past six years, and we are very grateful for the support given to us by Mason Wells. Our future is very bright with Kohlberg," said Mike Kelly, President and CEO of Nelipak.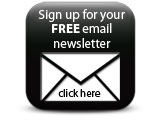 Seth H Hollander, Partner of Kohlberg, said: "Our plans include leveraging Mike and his team, and their customer relationships, with sizeable, global acquisitions."
Companies