Navigating a pharmaceutical sea change
Contract Manufacturing | Equipment
Catalent is on a mission to get more molecules to market faster, enhance product performance for patients and provide superior, reliable manufacturing results for customers; Dr Kevin Robinson recently spoke to Will Downie, Senior Vice President, Global Sales and Marketing, to find out more
As the blockbuster era fades into the distant past, pharmaceutical companies — with a keen eye on novel delivery systems, niche indications, HPAPIs, cell/gene therapies and controlled drugs — are casting their nets further and wider in the search for differentiated products. At the same time, a number of major players are targeting more local (close to point of use) manufacturing opportunities.
How will this uncertainty affect service providers such as CDMOs? Should they extend their core competencies into new areas? If so, which do they choose and how to make such a choice? How should contracts be constructed to reflect unnecessary risk? Should they gamble by trying to pick the winners in this turbulent marketplace or sit tight and hope it goes away? Fundamentally, should CDMOs be seriously considering reinventing themselves to remain competitive and cost-effective?
I can certainly talk in broad terms about what Catalent is doing to address these issues, says Will. We keep an ear close to the ground at all times and are always looking for ways to provide innovative solutions for our clients — so that they can meet the needs of patients around the world. As we live through a time of global political change, we're seeing significant growth in emerging economies in Asia and Latin America, coupled with still-robust markets in Europe and the US. Despite some of the worrying news relating to North Korea and the ongoing negotiations with Brexit, we keep a clear focus on making sure we create real value for our customers by keeping a "patient-first" mindset when developing new technologies and penetrating new markets.
At a high-level, if you look at the number of drugs reaching the market, the same numbers exist today that we were seeing 10 years ago. There's still a significant attrition rate between discovery, development and the number of molecules actually reaching the commercialisation stage — something in the region of a ratio of 6000 to one from discovery to market launch. In line with this, our customers are now looking to improve the efficiencies of their processes, with smaller players keen to get their products to market as fast as they possibly can. Also, when you look at the products in today's biopharmaceutical pipeline, a significant proportion — 70–80% — is still being held back by issues such as bioavailability. So, we try to provide solutions to overcome these hurdles and focus our resources on making a difference for those companies' programmes, particularly in the early development space; we can help them to bring products all the way from late-stage candidate selection through the various stages of clinical development and on to commercial supply.
We have an unparalleled toolkit of offerings, from lipid formulation development, spray drying solutions and hot-melt extrusion. In particular, our OptiForm Solution Suite really hits the sweet spot of early development to help those companies. As early as late-stage discovery, we can guide customers onto the right track with robust development offerings, viable candidate selection and structured analysis with a dedicated scientific adviser to enable them to move quickly and efficiently through those vital preclinical stages.
At the same time, we're seeing a shift towards biologics and, although we've been talking about it for 15–20 years, the concept of personalised medicine is starting to become a reality, as is cell and gene therapy. Back in the 1990s and early 2000s, the industry's focus was on the big issues of the day — HIV and cardiovascular disease, for example; now, when you look at where biopharma is, it's all about more accurate targeting and optimising your dose design. As such, we've had to reinvent ourselves to a certain extent, to mirror the biologics trend by making significant investments in our capacity and state-of-the-art capabilities in our Madison, Wisconsin facility and at our other bioanalytical laboratories.
In terms of innovation in this area, we now have a second-generation antibody-drug conjugate (ADC) technology called SMARTag. Developed by Redwood Bioscience, Inc., a company we acquired in 2014, this new platform leverages Catalent's biologics drug development expertise, and together with our advanced GPEx expression system, clinical biomanufacturing and integrated services, we are able to offer a number of advantages to ADC developers and enable biologic innovators to develop more efficacious antibody-drug conjugates faster, while minimising the side-effects from the chosen toxin.
We are putting a lot of time and effort into making sure that we are building and expanding our biologics capability; for example, we've doubled the size of our Madison facility to ensure that we can meet the needs of our customers.
Regarding dose design, these days, there's a much greater focus on true clinical outcomes … particularly regarding factors affecting reimbursement ... and our customers are always looking for ways to differentiate themselves so they can provide medicines that are easy to take and convenient for patients — whether they are paediatric or geriatric or somewhere in between! Taking all those aspects into account, we provide a range of innovative solutions for customers, including modified-release technologies, Softgel solutions, inhalation options and complex blow-fill-seal manufacturing. The need for reinvention is almost constant, and we have a very clear strategy as a company — although we're very diversified across a broad range of technologies, we're not trying to be all things to everybody.
We try to be true to our corporate philosophy and what we're good at, helping customers at the early stages of development and making sure, from a manufacturing perspective, that we're reliable, predictable and transparent.
Drug companies face many challenges and I think that Big Pharma, in particular, is going through a period of reflection in terms of cash flow, R&D and production efficiencies and how they use CDMOs; they're looking at how they rationalise their supply base and I believe that, with our global presence and deep domain expertise, we're in a very good position to help them.
A Shift in Customer Expectation?
Have client expectations changed in terms of what they want from a CDMO? I think so, says Will, I've now been with Catalent for 8 years and, looking back, some of my early conversations with customers were fairly transactional, focusing on manufacturing capabilities and what we could do to help them get product to market. Nowadays, companies are looking at drug development and commercialisation more holistically.
Clinical trials are becoming extremely complex and patient recruitment has become more challenging, which has meant that we've had to become more versatile. To cite an example in clinical supply management, we've come up with a novel solution for our clients called FastChain with which we decouple primary and secondary packaging for studies and enable the final assembly, labelling and distribution of clinical supplies to happen on a regional basis. This approach reduces the need to pre-package bulk supplies far in advance of the study start, creates the ability to pool supplies across protocols and has the potential to reduce clinical waste from upwards of 200% to less than 20%.
When you look at the amount of product wastage during a clinical trial, it is significant. So, our customers are looking for a company like us to find ways to reduce costs, reduce waste and increase their overall efficiency. It is an area in which we've been working very hard for the last few years to develop ideas that make us a more "ambidextrous" solution provider.
There is no doubt that in early development, whether you are a large pharma company or a virtual start-up, there's a huge shift towards greater efficiencies too. With biologics, in particular, there's such a strong emphasis on large molecule development that companies aren't just approaching us to discuss manufacturing capacity, they're also looking for innovative technologies to complete the tasks that they either don't want to do themselves or can't do themselves. And these days, working relationships are very different; taking a partnership approach is now very much the norm, which is a significant change that's taken place in, I'd say, just the last 5 years or so. There's a real focus on technology, innovation and being at the cutting-edge of the future of drug development and production.
Hurdles or opportunities
The market is changing, without doubt, but Will sees this as a positive development. Broadly speaking, he says, the current CDMO market in pharmaceuticals is very buoyant. Outsourcing is certainly going through a period of strength at the moment, for sure, but you can never rest on your laurels. You have to be thinking about where the market is going, where the opportunities are going to come from — both geographically and technologically — but, on the whole, I feel very optimistic about the future for both the industry and our company. As we develop our strategic plan for the next several years, I believe there will be plenty of opportunities; of course, there will be challenges, but as I look at the overall landscape, the increasingly well-embedded partnership model and our drug delivery technologies, the future's looking distinctly rosy.
The caveat here is that you have to be able to supply an excellent service for customers. There's a triumvirate of innovation, technology and being able to provide commercial scale that is really important for customers. That we enable the movement of product around the world and gain access to growth markets is absolutely vital. Beyond the well-established geographies of Europe and the US, there's plenty of opportunities for expansion in China, South East Asia and Latin America, for example.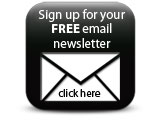 In a nutshell, though, if we don't provide something that differentiates us from the competition and gives our customers added value in a crowded marketplace, then we simply become one of the many service providers out there. Customers have more choice these days, which is a good thing, and just because we're one of the big guys, we can't be complacent; it's incumbent on a company such as ourselves to make sure that we stay ahead of the curve, look at tomorrow's technology solutions and continue to help bring better treatments for more patients to market.
Companies