Need to accelerate drug development drives e-clinical trial technologies market
Narrowing drug pipelines, expiring patents and a scarcity of prospective drug launches drive search for tools to enhance productivity and minimise costs
The e-clinical trial technologies market has been forecast to reach a value of US$4.1bn by 2018, driven by the need to accelerate the drug development process, enhance productivity and minimise costs associated with conducting clinical studies, according to new research carried out by Companies & Markets.
e-clinical is a term used within the biopharmaceutical industry to refer to electronic systems for automating the management or conduct of clinical trials with the aim of replacing manual, ad hoc or paper-driven methods, the market research company explains. Originally, 'e-clinical' was used to refer to any technology application in use within a clinical trial.
Due to narrowing drug pipelines, expiring patents of popular drugs, and a scarcity of prospective drug launches, the pharmaceutical industry is actively seeking tools that can quicken the drug discovery procedure and boost productivity.
Although ongoing research is predicted to help detect additional drug candidates, the rise in clinical resources might not be adequate to match the rising number of candidates that are expected to progress from the pre-clinical to the clinical trials phase.
Biotechnology and pharmaceutical companies and CROs are under continuous pressure to reduce the time lag between conclusion of the clinical study and submission to the concerned regulatory authorities for approval. Increasing internationalisation and outsourcing of drug development processes and the growing complexity of Phase IV or post-marketing studies, are providing opportunities for management solutions like e-Clinical technologies that help minimise costs.
Smartphones, tablets and dedicated handheld devices are gaining in popularity among electronic patient reported outcome (ePRO) system users thanks to advantages such as speedy feedback, and anytime, anywhere access to trial data. Mobile technology is widely being used in various clinical research processes, particularly in ePRO, guided by benefits like improved data management, increased efficiencies, enhanced security and ease of service delivery.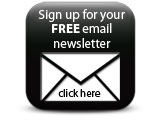 The US represents the largest market worldwide, but with cost pressures driving the exodus of clinical trials to developing countries in Asia-Pacific and Latin America, these markets are forecast to emerge as the fastest growing markets worldwide.