NervGen trades shares to CMO partner in exchange for clinical supply order
Contract Manufacturing | Finance
Peptide and instrumentation manufacturing company CSBio will receive 1.5 million shares to partially fund $3m of clinical linear peptide believed to promote nerve remyelination
Photo as seen on CSBio website
NervGen Pharma, a regenerative medicine company focused on the treatment of nerve damage, has issued shares to its manufacturing partner, CSBio, as partial consideration for an order. The order of NVG-291 NVG-291, a linear peptide close analogue of ISP that is structurally similar but different in composition, will be used in NervGen's clinical development programmes.
CSBio is a peptide and instrumentation manufacturing company headquartered in California. Since 1993, the company has been providing custom peptides, GMP peptides and automated peptide synthesisers to the global biotech community.
"We are impressed by the potential of NervGen's peptide technology," said Grant Boldt, Chief Operating Officer of CSBio. "CSBio is delighted to have this opportunity to invest in NervGen and to support the development of their potentially revolutionary technology."
No proceeds were raised from the Transaction but the investment in 1.5 million shares offsets the initial deposit for Canada-based NervGen's $3,000,000 order from CSBio of NVG-291. The transaction enables the allocation of cash resources to support other components of the NervGen's development programme in spinal cord injury and MS.
"NervGen and CSBio have been working closely together in the past year to successfully implement the processes to scale up the manufacturing of NVG-291 for clinical trials," said Dr Ernest Wong, NervGen's President & CEO. "This investment by CSBio is a strong endorsement of our technology platform by an experienced industry partner and it will allow us to focus more of our resources on the clinical development of the spinal cord injury and multiple sclerosis indications and the research of the Alzheimer's disease indication."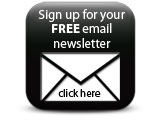 The US company's GMP manufacturing facility provides GMP peptides for preclinical and clinical programs and its commercialisation and regulatory teams can take customers from toxicology studies through market commercialisation.
Companies