New CEO takes life science research tools supplier global
Life science research tools one-stop shop antibodies.com has appointed Dr Claire Button as its CEO to develop and execute its global growth strategy.
With a PhD in Immunopharmacology, Button combines her scientific background with extensive sector knowledge, commercial understanding and a global network.
She has advised business owners, shareholders, boards and C-level executives on growth and value realisation during her 10-year career working with high-growth life science companies.
Dr Button is also the founder of Fusion Biomed, a specialist life science investment and executive search firm, partnering with early stage ventures as a strategic advisor.
The appointment brings to antibodies.com Button's knowledge of growing early stage life science businesses into global companies through a focus on customers, securing investment and market understanding.
Stewart Newlove, antibodies.com founder, said: "We are very excited about Claire's appointment. Her strategic experience with high-growth ventures coupled with her global network and sector knowledge will enable us to move towards rapid market share growth."
Button commented: "antibodies.com is at a really exciting stage of growth and this is a great opportunity to build a world-class company that works to truly understand and support its customers."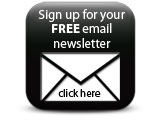 "Our ethos of lowering price, whilst maintaining quality, enables antibodies.com customers to discover more for less. We are now expanding our global offering, including hard-to-source, non-standardised products, across the EU, US and China markets."
Companies