New England Biolabs opens subsidiary in France
To serve the life science industry in the region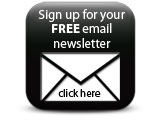 New England Biolabs (NEB), a producer and supplier of reagents for the life science industry, has extended its global subsidiary network with the opening of New England Biolabs France, located at Bioparc Genopole in Evry, near Paris.

Jim Ellard, president and ceo of NEB Inc, the company's headquarters based in Ipswich, MA, US, officially opened the new subsidiary.

He said: 'France has a strong life science infrastructure of pharma, biotech and research institutes. We are proud and humbled that French researchers depend on us to provide exceptional quality products and technical support to help them make discoveries. This new office allows us to offer scientists an even higher level of collaboration and personalised service.'

Established in the mid 1970s, New England Biolabs, now offers a large selection of recombinant and native enzymes for genomic research. NEB continues to expand into areas related to PCR, gene expression, cellular analysis, epigenetics and RNA analysis.


Companies