New European biotech Valneva SE is established
Biotechnology | Finance | Research
Following the merger of Vivalis and Intercell
Vivalis of Nantes, France and Intercell of Vienna, Austria have joined forces in a 'merger of equals' to create a new European biotech company called Valneva SE, which will focus on vaccines and antibodies.
Valneva ordinary shares start trading today (28 May) on the regulated market of NYSE Euronext in Paris.
The new firm, which is based in Lyon, France, said it has already secured €40m, including €25m from the French Autorité des marchés financiers (FSI), €5m from shareholders Groupe Grimaud and Unigrains, and €10m from two banks.
Valneva will operate across the whole biopharmaceutical value chain, generating sales from diverse sources including a marketed vaccine against Japanese encephalitis and from current and new commercial partnerships.
The firm has a broad portfolio of product candidates (in-house/partnered) including a pandemic influenza vaccine in Phase III, a pseudomonas vaccine in Phase II/III and a tuberculosis vaccine in Phase II.
It also has a portfolio of technology platforms including the EB66 cell line for human and veterinary product development, the VIVA|Screen antibody discovery platform and the IC31 novel adjuvant.
Thomas Lingelbach, President and Chief Executive and Franck Grimaud, President and Chief Business Officer of Valneva, said: 'Today is a major milestone for our new company. Valneva combines the strengths and capabilities of Vivalis and Intercell in antibody discovery and vaccine development and commercialisation.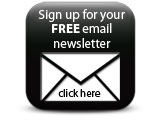 'We have a clear growth strategy to build a sustainable business by growing revenues through marketed products as well as through existing and future partnerships, and to invest in vaccines development and antibody discovery.'
Companies