New Herma adhesive makes pharma packaging labels tamper-proof
HERMAsuperPerm 63S cannot be removed from lacquered pharmaceutical packaging without destroying the label
The HERMAsuperPerm 63S adhesive can be used on labels as a tamper-evidence feature
The new HERMAsuperPerm 63S adhesive can be used on labels to allows pharmaceutical packaging to be equipped with a tamper-evident feature. Such tamper-proof features will become mandatory for prescription drugs according to EU directive 2011/62/EU.
The German labelling specialist says the final adhesion of HERMAsuperPerm 63S is so high that sealing labels equipped with the adhesive cannot be removed from lacquered pharmaceutical packaging or from many other polar and non-polar surfaces, such as paper, cardboard, or plastics and steel without destruction of the label or the packaging surface. Elaborate and costly special materials such as self-destructive films, holograms, cellophane wraps, or even completely new folding box designs are thus no longer required, the company says.
As well as being ageing-resistant, HERMA superPerm 63S is highly resistant to water, hot air, and various solvents. Since it is a dispersion adhesive, adhesive materials can be easily processed in spite of a relatively thick adhesive coating. Due to its versatility and suitability for universal use, HERMA superPerm 63S is an optimal solution not only for pharmaceutical applications but also for other tasks where authenticity, safety, and inspection seals are required, such as the automotive, electronics, and food industry.
Dr Ulli Nägele, HERMA's Head of Development, says the application process for the labels, which have an essentially conventional design, is technically uncomplicated.
'The main reason against using conventional, economic labels for reliable tamper-proofing was the fact that they are removable,' he says. 'This has been invalidated through HERMAsuperPerm 63S.'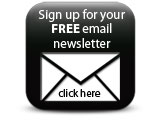 HERMAsuperPerm 63S is initially available with white, semi-gloss coated paper (HERMAextracoat, grade 242 or HERMAsuper 60, grade 232) or with a transparent, glossy polypropylene film with a topcoat (HERMA PP 50, grade 885). If required, other label materials such as paper with security features can be used.
Companies