New Human Medicines Regulations come into force
MHRA consolidates and reviews UK medicines legislation
New Human Medicines Regulations 2012 came into effect today, which aim to simplify 40 years of legislation on drug manufacturing, packaging and pharmacovigilance.
The Medicines and Healthcare products Regulatory Agency (MHRA), which developed the new guidelines says the regulations will 'significantly simplify medicines legislation while maintaining effective safeguards for public health'. They will also reduce the regulatory burden on business.
The new regulations replace much of the Medicines Act 1968 and around 200 statutory instruments and repeal much obsolete law.
The MHRA says they also introduce some 'policy changes to help ensure that the legislation remains fit for purpose and reflects modern practice'.
These changes relate to the removal of statutory warnings for packaging; improvements to the process for review hearings; updating of sale, supply and administration exemptions and of provisions for patient group directions; and optimisation of medicines use.
In addition, the regulations include provisions to implement new EU legislation on pharmacovigilance.
Professor Sir Kent Woods, MHRA chief executive, said the regulations will 'help ensure that medicines regulation is supported by a modern and straightforward legal framework, and provide a platform for further burden reduction initiatives through the MHRA's Regulatory Excellence programme'.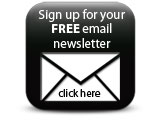 Stephen Whitehead, chief executive of the Association of the British Pharmaceutical Industry (ABPI), said: 'We are confident that the interpretation of the consolidated UK legislation will be much clearer going forward.'