New Upperton facilitites in Nottingham pass MHRA inspections
Spray drying specialist has invested in building enhancements and in the expansion of its processing and analytical capabilities
The UK Medicines and Healthcare products Regulatory Agency (MHRA) has given the green light to Upperton Pharma Solutions' new facilities Nottingham Science and Technology Park.
The company said it has invested heavily in the new facilities both in terms of building enhancements and in the expansion of its processing and analytical capabilities.
Passing the MHRA inspection provides Upperton with the necessary MHRA licenses for manufacture, downstream processing into capsules and tablets, as well as the release of spray-dried formulations of Biotherapeutics and small molecule APIs for clinical trial.
Richard Johnson, CEO and Upperton founder, said the positive endorsement by the MHRA will enable a seamless transition from R&D to GMP manufacture within the organisation, "ensuring that all of the project-specific knowledge and expertise developed in R&D will flow through to the GMP manufacturing processes."
Upperton said it is now also able to develop pharmaceutical formulations for oral, nasal and pulmonary delivery right through from early feasibility studies to Phases I & II clinical manufacture, all from its Nottingham Science and Technology Park site.
Paul Kelsall, Director of Clinical Trials Manufacturing commented: "This is a great opportunity for our business and is a result of our team's commitment to achieve the targets and aspirations of our business. We are looking forward to working with our clients and offering services from early stage development through to clinical manufacture. These are exciting times for Upperton as we continue to move forward and expand our capabilities."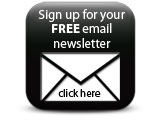 A pharmaceutical contract development and manufacturing organisation (CDMO), Upperton moved to its new facilities on Nottingham Science and Technology Park from its previous headquarters at BioCity Nottingham in March 2018, as part of a planned expansion of its services.