New additions to the Measom Freer family
New Charnwood bottle range added to stock products
15ml Griffin, 25ml Europa Charnwood and 15mm Spray Pump 3500
Measom Freer has added the svelte new Charnwood bottle range to its stock products. These bottles are a slim shape with tapered shoulders and manufactured in clear PETG, offering superb product clarity. The collection is available in 100ml (Ref 6184) with 18mm R4 415 neck and 300ml (Ref 6167) with 24mm R4 415 neck size.
Also added to the existing stock ranges are the new 15ml size oval PVC Griffin bottle with 15mm R4 415 neck (Ref 6500) and 25ml round PVC Europa bottle also with 15mm R4 415 neck (Ref 6370).
To complement your bottle choice add a spray pump in new 15mm R4 415 size (Ref 49315), which joins the existing range of 18, 20, 22 and 24mm sizes, made to order (so that the dip tube can be tailored to suit the chosen bottle) in polypropylene with a minimum order of 1000 units. Also stocked are gel pumps in neck sizes 20-24mm, minimum order 10,000 units, and lotion pumps in neck sizes 24-31mm, minimum order 1000 units.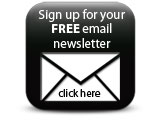 The company's stock packaging has a minimum order quantity of just a single box and upwards, which means minimal lead-times, optimising cash flow and stock management.
Companies