New date announced for Manufacturing Chemist Live
Contract Manufacturing | Ingredients | Equipment | Regulatory
The inaugural conference will now take place on 28-29 October 2020
In light of recent public health concerns over the rise of COVID-19, HPCi Media has made the difficult decision to postpone Manufacturing Chemist Live due to take place on the 2 - 3 June 2020.
Manufacturing Chemist can confirm the new dates will be the 28 - 29 October at the same venue, National Conference Centre, Birmingham.
The decision to reschedule was based on the primary focus of the health and wellbeing of our delegates, exhibitors and speakers and ensuring the highest standard of delivery.
We are working hard to deliver the exceptional content as planned over the two days which remain without significant change. All updates will be communicated via the website.
Early bird tickets
The early bird ticket pricing has been extended and discounted tickets are available up until 30 June 2020. Secure your ticket to attend.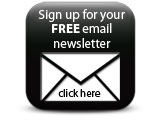 For more information, contact the Manufacturing Chemist Live team or call +44 207 193 6654.