New demands in the mix
Manufacturers want improved hygiene and performance from new equipment. Chris Ryan, technical author for Silverson Machines, reviews how the latest mixers are meeting such demands
Manufacturers want improved hygiene and performance from new equipment. Chris Ryan, technical author for Silverson Machines, reviews how the latest mixers are meeting such demands
The term 'fit for purpose' seems to be on everyone's lips at present. This applies to the mixing industry where demands for improved standards of hygienic construction have to be balanced with the need for the equipment to actually do the job for which it is intended.
While some equipment may tick all the boxes in terms of cleanliness and traceability it might be far from ideal in practical terms. Close working relationships and joint projects between the equipment suppliers, their component and raw material suppliers, the client and the advisory and regulatory bodies is the key to striking this balance.
The need for this flexible approach to process optimisation is highlighted by a case which originated some years ago, when a multinational pharmaceutical producer carried out a series of successful trials for the manufacture of a new product, using laboratory scale high shear rotor/stator mixers. As such, the scale-up to full production was a relatively simple task, with a number of small to medium sized in-tank mixers being used when production commenced. However, the success of the end product was such that the process had to be scaled up considerably in a short space of time, and demand has grown over the years, continuing to the point that the product is today manufactured on a large scale at a number of sites worldwide.
And yet for a variety of reasons - the product in question is a licensed pharmaceutical and details of the manufacturing process form part of that license - the method of manufacture remains unchanged from that established in the pilot scale trials.
The company is now using some of the largest in-tank rotor/stator mixers available, specially designed and built to meet the requirements of the task. Now, while the adage If it ain't broke don't fix it. springs to mind, there are a number of problems with this. What might have been the most appropriate solution to the initial requirement may be far from ideal in the present situation.
As production increases in capacity, different techniques may become more relevant - better ways of introducing powders into liquids for example, or more energy-efficient in-line devices. Furthermore, since those trials, ongoing research and development in the field of high shear mixing has led to many advances and new approaches to the challenges peculiar to the pharmaceutical sector, including ever improving standards of hygienic construction.
This is probably one of the fastest-changing factors where mixing equipment is concerned, a trend driven by but not limited to the pharmaceutical industry; there is a desire for ever higher standards of process hygiene and therefore improved hygienic construction of process equipment, backed with requests for a level of documentation that only recently would not have been deemed necessary.
hygiene standards
Increasingly manufacturers are turning to the various advisory and regulatory bodies, such as the US Food and Drug Association (FDA), 3A Sanitary Standards Inc (3A) and the European Hygienic Equipment Design Group (EHEDG) as well as guidelines such as cGMP for guidance. These institutions offer an assurance to the user and at the same time aim to help the equipment manufacturer achieve the required standards. Typically, they provide detailed specifications for process validation, which includes guidelines on the design and specification of process equipment.
For example, the FDA describes process validation as: Establishing documented evidence that provides a high degree of assurance that a specific process will consistently produce a product meeting its pre-determined specifications and quality characteristics.. This statement is backed up with a comprehensive guide to the validation process, encompassing equipment design, manufacture, installation, cleanability and maintenance, process performance and product testing.
Similarly, the EHEDG , a consortium of research centres, equipment manufacturers and processing companies, produces "hygienic design guidelines that can be verified by standard test procedures". The group also carries out the formalised testing. EHEDG-certified equipment is increasingly recognised as an as an industry standard, in Europe and further afield.
These developments have led to close working relationships between the regulatory bodies, the end users, the equipment manufacturers and their suppliers of components and raw materials. Equipment is much more frequently designed and built to suit individual process requirements and the equipment suppliers are having to be innovative with regard to mixer design and manufacturing techniques; greater importance is being placed on research and sourcing of new materials and components.
For example, a new generation of ultra hygienic. mixers has been developed by Silverson, which includes the latest in-line units that are the first of their kind to be EHEDG-certified as of January 2007. These models combine a number of advanced features previously only available as a special order; the increase in demand for this level of hygienic construction has led to the introduction of a complete range of in-line mixers with these features as standard.
In-line mixing
In-line mixers are often preferable to traditional in-tank devices as they eliminate the problems associated with an immersed shaft and sealing the vessel. High shear rotor stator mixers (as opposed to static mixers) are typically used for recirculation of product around the process vessel, single-pass continuous processes or to pass the product backwards and forwards between two vessels; this offers the best possible configuration for validation and greater repeatability, as the product can be processed by a measurable amount.
In-line mixers of this type are designed for cleaning-in-place (CIP) while the new generation of ultra-hygienic models are also generally designed for sterilisation-in-place (SIP). As the vessel, pipework and in-line mixer form a closed system, contamination is practically eliminated, and barrier liquids are not required, simplifying sterilisation processes.
In contrast to the example given earlier, new installations are often seen as an opportunity to obtain major improvements to existing practices rather than a simple need to expand production. Silverson is currently working with a client who wishes to scale up from a batch size of around 250 litres, which is carried out using an in-tank batch mixer. The company approached Silverson to investigate ways to further improve process efficiency while providing more hygienic processing conditions. To achieve these goals the customer was prepared to evaluate a number of alternative processing methods and revalidate their process.
Subsequently trials have been carried out using an ultra hygienic in-line machine, modified with a manifold injection system for incorporation of ingredients from a mobile additions tank by a series of hygienic valves, eliminating the in-tank mixer and considerably speeding up the mixing process. Mixers of this type come supplied with full documentation packages and data manuals including IQ/OQ documentation to comply with FDA and cGMP requirements, making validation of the process a relatively straight forward matter, and assisted by mixing specialists.
The new design and construction techniques developed to meet these high specification requirements are being applied to many other forms of mixer, including bottom and side-entry units. These are increasingly being selected by the pharmaceutical industry for applications where focused high shear in-tank mixing is required.
crevice free
Bottom entry mixers offer the advantage of minimised number of product contact parts, elimination of an immersed shaft and frame arms. With the ultra-hygienic principle of design and construction a number of specific features can be offered. These include "crevice-free" design, electro-polished finish, special hygienic shaft seals etc., and again, these units can be provided with a comprehensive documentation package.
As to the fit for purpose. factor, bottom entry mixers have a number of applications in the production of pharmaceuticals and cosmetics. They are typically used in conjunction with slow speed stirrer/scraper units, the action of the two being complementary to one another. The rotor/stator workhead provides high shear mixing and homogenisation while the stirrer/scraper unit complements this action by distributing the homogenised output uniformly throughout the vessel.
This arrangement is ideal for high viscosity products, those that increase in viscosity on cooling - for example, pharmaceutical creams and ointments - and where heat sensitive materials such as active ingredients or perfumes may only be added at low temperatures.
Bottom entry units are increasingly used on lower viscosity products without any additional in-tank agitation. This eliminates the problems associated with difficult-to-clean scraper blades, offering improvements in process hygiene, especially where bulk powder incorporation is carried out using an in-tank mixer. Typical applications include the manufacture of vaccines and pharmaceutical suspensions.
Even traditional top-entry mixers are benefiting from the recent advances in design and construction techniques as new designs such as closed rotor. devices are being specified. Ongoing research into alternative materials, such as Hastelloy (C-22 alloy), ceramics and other exotic. materials, will drive forward the range of options available to the manufacturer. Equipment manufacturers are thus able to offer considerable benefits in terms of hygienic construction without compromising mixer performance, across a wide range of mixer types and sizes.
This versatility is derived from the close working relationships between the manufacturer, client, raw material supplier and the regulatory bodies to ensure a thorough knowledge of current legislation or requirements is maintained as well as exploiting the latest materials and manufacturing methods in order to make sure that the correct balance is struck between the requirements of the physical task - i.e., the mixing job itself - and the conditions under which that task must be carried out.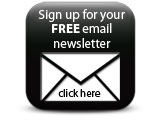 As a result, equipment suppliers are being chosen increasingly for their ability to provide innovative solutions to new problems, a trend which is set to continue.
Featured Companies