New generation takes over at Romaco Innojet
Zeljko Pockaj becomes Managing Director
Zeljko Pockaj becomes MD of Romaco Innojet (left), while Dr Herbert Huettlin takes an advisory role
Zeljko Pockaj has taken over as Managing Director of Romaco Innojet. The company's founder and long-time head, Dr Herbert Hüttlin, will continue to support Romaco Innojet in an advisory capacity.
Pockaj gained a degree in Business Administration and Business Engineering and spent many years working for Roche Vitamine and Roche Pharma, where he held various executive positions in national and international sales as well as in commercial functions. At DSM Nutritional Products he was in charge of Mergers & Acquisitions amongst other things. Prior to joining Romaco Innojet, he was Vice President Food and Beverage Ingredients at DKSH Holding in Switzerland, where he also oversaw Asian business.
'As new Managing Director of Romaco Innojet and successor to Dr Hüttlin, I'm stepping into big shoes and I'm very conscious of the special responsibility I bear,' said Pockaj. 'Following Innojet Herbert Hüttlin's successful incorporation into the Romaco Group and its integration in the new Group structure, the main focus will be on developing and leveraging the potential for innovative air flow bed technology in specific industries.'
Hüttlin said: 'Although I am retiring from the Romaco Innojet Board of Management, I am very keen to give my successor Zeljko Pockaj my full backing and provide any necessary assistance.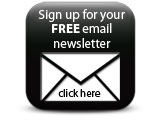 'My new position will allow me to maintain close contacts with our customers and advise our partners comprehensively on processing issues. I see Romaco Innojet as my lifetime achievement and remain committed to serving its interests in the future.'
Companies