New light-weight precision flow meter suits process skids
Recent developments by Burkert have enabled its groundbreaking precision liquid flowmeter, FLOWave, to be incorporated into process skids, providing a lightweight, cost-effective solution for hygienic applications
The development of process skids is a competitive enterprise, but there are several aspects of the design that cannot be compromised, especially if they are destined for pharmaceutical applications.
The basic principles of process skids require them to be compact assemblies that remain portable. In many applications, the process requirements demand hygienic conditions throughout the skid that can be maintained using clean-in-place (CIP) or steam-in-place (SIP) as well as reliable accuracy in the process itself.
The business aspect of skid manufacture requires the components to be cost-effective as well as easy to assemble and connect to the rest of the manufacturing process.
Component prices will always affect the initial cost of the skid, but operational running costs also need to be considered. These include power consumption as well as any time required to remove components that are not compatible with CIP/SIP hygienic processes.
Precise flow measurement, especially in hygienic applications has been the preserve of Coriolis flowmeters for a considerable time.
However, in 2014, Bürkert launched a revolutionary product that overcame many of the limitations of this stalwart of flow measurement. Since its inception, FLOWave has been refined and has had new features added to improve its suitability in new applications, including increased accuracy in compact assemblies.
From the outset, FLOWave aimed to resolve the traditional issues associated with the Coriolis flowmeter, such as cleanability, pressure drop, weight, energy consumption and cost — which it has already done.
At the same time, the designers were also keen to work on making improvements to this innovative product, including the length of straight pipe required upstream of the FLOWave.
Until now the Coriolis flowmeter had a distinct advantage in that it could be close-coupled to adjacent equipment and still deliver accurate readings. Initially, the FLOWave required 40 x D (pipe diameter) of straight pipe, which has largely precluded it from operation in process skids that need to have compact dimensions.
Work done in collaboration with a leading pharmaceutical company has managed to reduce the length of upstream straight pipe to just 4 x D while maintaining accuracy.
This has been refined further by using Bürkert's Teach-In function, which uses a known volume of the process fluid to improve the calibration of the FLOWave further to an impressive 0.2% accuracy.
Further advantages, such as the very low energy consumption, around 25mA, and the lightweight construction compared with Coriolis flowmeters, are making a compelling argument for FLOWave to be implemented in process skids that require liquid flow measurement.
In addition, the Bürkert Efficient Device Integration Platform (EDIP) enables intelligent networking down to the sensor and actuator level and simplifies communication within the application.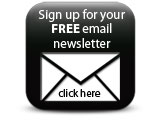 With further developments in the pipeline, the choice of components for measuring liquid flow in process skids is no longer a one-horse race.
Featured Companies