New path to Bionor Immuno therapeutic HIV vaccine
Biotechnology | Research | Regulatory
Vacc-C5 to move from lab to Phase I/II trial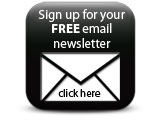 Based on encouraging results from pre-clinical research, Norwegian biotech Bionor Immuno will take its therapeutic and potentially preventative HIV-vaccine candidate Vacc-C5 into a Phase I/II clinical trial in Q2 2011. Research has indicated that Vacc-C5 may induce a protective antibody response in HIV patients similar to that found in patients with slow or non-progressing disease.

'The very slow or non-progressing HIV infection observed in a small minority of patients, often referred to as 'controllers' because of their ability to live symptom-free with HIV, has been the subject of academic interest for years. The discovery of these antibodies in such patients could lead to a significant shift in the approach to treating HIV,' said Birger Sørensen, ceo of Bionor Immuno.

Vacc-C5 is the second vaccine in Bionor's pipeline. Vacc-4x, acting by a different mechanism (cell mediated immunity), has undergone a multi-centre placebo-controlled Phase IIB trial with 134 HIV-patients who have temporarily stopped taking daily ART. Results from the study are expected in October.

The antibodies induced by Vacc-C5 are expected to be beneficial at all stages of HIV disease and can be used for both treatment and prevention. Vacc-C5 works by halting the hyper-activation of the immune system, producing a dual effect: slowing down or halting the disease progression; and significantly reducing the production of the virus. These properties, in combination with the company's most advanced vaccine candidate, Vacc-4x, may form a potent preventative HIV vaccine.


Companies