New production train enters operation at Lonza Visp
The high-containment facility is for manufacturing rucaparib, a small molecule inhibitor used as an anti-cancer agent
Clovis Oncology and Lonza have announced the opening of a dedicated production train at Lonza's Visp site in Switzerland. The new facility is for Rubraca (rucaparib), Clovis' US- and EU-approved drug for several ovarian cancer indications.
Lonza said it constructed the new production train for rucaparib, an oral, small molecule inhibitor of PARP1, PARP2 and PARP3, using 20 years' experience in commercial-scale, high-containment manufacturing.
Speaking to Cleanroom Technology, Maurits Janssen, Lonza Head of Commercial Development – API, explained: "The facility was built by our in-house engineering team with support from speciality suppliers – for example, for the HVAC systems." He added: "Building a dedicated facility, tailored for Clovis Oncology's needs, requires a solution with contribution from a number of suppliers rather than a single 'off-the-shelf' option."
Commenting on the high-containment features, Janssen said: "The containment features are those suitable for highly potent product, and are based on our experience from setting up existing multipurpose plants for highly potent API."
Commercial partnership
Under a long-term agreement, the new monoplant enables security of supply and flexibility to rapidly meet changes in market demand for rucaparib.
"This partnership is a great example of how we can support commercial-stage biotech companies through innovation in manufacturing technology and flexible business models," said Marc Funk, COO Lonza Pharma & Biotech. "Lonza continues to invest in infrastructure for the safe and efficient production of highly potent active pharmaceutical ingredients (HPAPIs)."
During construction of the Clovis monoplant, Lonza manufactured rucaparib in its existing production trains at Visp, providing Clovis dedicated and uninterrupted access to capacity.
"The new facility offers leading-edge technologies including extensive automation and on-line analytical monitoring designed to enable real-time release testing," reads a statement. According to Lonza, this approach facilitates process monitoring and consistency "and gives Clovis Oncology faster and agile delivery, with optimised cost of goods".
"Rubraca offers a new treatment option for women with recurrent ovarian cancer, and we are exploring Rubraca in other indications, including prostate and bladder cancer, where Rubraca may offer additional treatment options for patients in need," commented Patrick Mahaffy, CEO and President of Clovis Oncology.
Mahaffy added: "Our partnership with Lonza and the opening of this dedicated facility should allow the continued availability of Rubraca to patients who may benefit from its use, now and in the future."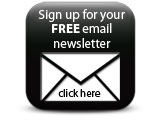 Attending the opening ceremony, Mahaffy and Funk toured the new facility, spoke to staff and guests and highlighted the potential of this new therapy for patients.
Companies