New proficiency testing programme launched in China
The programme, which opened on 1 July, will provide biospecimen-related services and biobanking infrastructure for applied medical research
IBBL (Integrated BioBank of Luxembourg) is pleased to announce the launch of a new Proficiency Testing programme in China, providing Chinese biobanks and laboratories with an external quality assessment tool to verify the precision and accuracy of their biospecimen testing methods.
The IBBL Institute is an autonomous not-for-profit institute dedicated to supporting biomedical research for the benefit of patients. It provides biospecimen-related services and biobanking infrastructure for applied medical research.
Following the success of IBBL's international Proficiency Testing (PT) programme, an agreement between IBBL, the International Society for Biological and Environmental Repositories (ISBER) and the Biobank Branch, China Medicinal Biotech Association (BBCMBA) was signed on 24 May in Dallas (US), marking the start of a new PT programme entirely dedicated to Chinese biobanks.
The programme will open on 1 July as a one-year pilot offering two testing schemes, namely DNA quantification and purity and RNA quantification and purity. Up to 200 participants will be able to register for each scheme. Upon completion of the programme, each participant will receive a personalised report where the individual results are compared to those of the other Chinese institutions that enrolled in the initiative, providing an accurate benchmarking of the performance of the biospecimen testing methods.
BBCMBA will play a major role in the Chinese PT programme, being responsible for the coordination of the registrations, the receipt of samples from IBBL and their redistribution to the participants, the delivery of final reports, as well as administrative procedures such as import licenses.
BBCMBA works consistently to enhance international exchanges and cooperation to promote the standardisation of biobanking
Prof Gao, President of BBCMBA, commented: "The quality of biospecimens is crucial. BBCMBA works consistently to enhance international exchanges and cooperation to promote the standardisation of biobanking and the development of global health. BBCMBA is happy to partner with ISBER and IBBL for this purpose. We will do our best to ensure the success of the China PT Programme."
"The launch of the new PT programme in China demonstrates the marked interest of the international scientific community in biospecimen quality and in the standardisation of biobanking practices. IBBL is committed to supporting scientific progress in this direction well beyond the boundaries of Europe. We are therefore honoured that our expertise in quality assessment will be put to the service of Chinese biorepositories", added Dr Fay Betsou, Chief Scientific Officer at IBBL.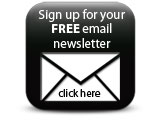 "We are particularly grateful to our local partner BBCMBA for their invaluable support and to ISBER for endorsing our programme."
Companies