Nexera Bio - Biocompatible liquid chromatograph
Measurement and analyis experts Shimadzu, showcase its latest product offering
An ultrafast inert LC system, Nexera Bio offers the same superior reliability, robustness and expandability as other Nexera series ultra high performance liquid chromatographs (UHPLC).
It is particularly well suited for analysing protein-based pharmaceuticals, antibodies and other substances developed or manufactured using biotechnologies, such as genetic engineering, cell fusion or cell culturing.
The Nexera Bio is not only compatible with mobile phase solvents containing high concentrations of salts or acids, which are typically used for analysing antibodies and membrane proteins, but has also been designed to inhibit peak tailing caused by adsorption to tubing.
Such tailing can be problematic when analysing numerous compounds, for example phosphorylated peptides, which have a high affinity for metals. Consequently, the Nexera Bio helps ensure high-quality data is acquired and analysed.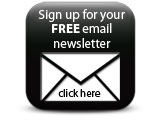 Click here to discover the Nexera Bio features.
Featured Companies