Nick Rodgers joins Destiny Pharma
Destiny Pharma, a clinical stage biotechnology company focused on the development of novel antimicrobial drugs, which address the global problem of antimicrobial resistance (AMR), has announced that Sir Nigel Rudd is stepping down as chairman and a member of the board after serving 8 years and having made his first investment in the company in 2003.
Nick Rodgers, non-executive Director of Destiny Pharma, will become chairman following Sir Nigel's departure on 31 December 2018.
Rodgers has considerable board experience in both public and private growth companies, particularly those in the life science sector, as well as a background as a successful corporate financier and investment banker.
Rodgers is currently chairman of SEHTA, one of the largest health technology networking organisations in the UK. Prior to this, he was non-executive Director and then chairman of Oxford Biomedica, a gene-based biopharmaceutical company.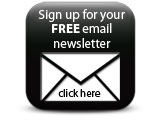 Sir Nigel Rudd, chairman of Destiny Pharma, commented: "It has been a privilege to be part of Destiny Pharma for the past 15 years. During this time, the company has experienced transformative growth underpinned by the discovery of the XF drug platform which has the potential to address the global issue of antimicrobial resistance. I am confident in the outlook of the business, with a strong management team in place to deliver against the company's strategic goals."
Companies