Nolato Cerbo extends the Cerbo Solid family
Introducing the new Cerbo Solid W, offering advanced barrier protection and extra security
The Packaging Design Centre at Nolato offers a new extension to the Cerbo Solid container range.
The Cerbo Solid W is similar in design to the Cerbo Solid range, but benefits from a maximised neck opening, extra wall thickness and an improved closure system to reduce moisture vapour transmission rates.
Glenn Svedberg, Head of Nolato Medical Pharma Packaging, commented: 'In response to customer needs, we have been able to advance this standard range into something that will add value for both our customer and the end-user. With the optimised closure system and thicker walls, it ensures extra security and superior tightness for solid dose pharmaceutical products. In addition, the wider neck will improve filling line efficiencies.'
The Cerbo Solid W is available in a range of sizes (50, 75, 100, 150, 250 and 400mL). The HDPE container comes with PP caps (TE and CR). Desiccant options are available, which are ideal for moisture-sensitive, solid dose products.
This new brand extension has a wider neck (34mm) compared with the original Cerbo Solid range, offering higher performance rates on filling lines.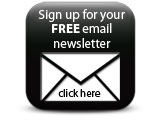 As part of its comprehensive offering of plastic packaging solutions, Nolato's new Cerbo Solid W and Cerbo Solid standard range will be on display at CPhI Worldwide 2015 in Madrid, Spain.
Companies