Norbert Oppitz joins Sobi as new Senior VP, Specialty Care
Norbert Oppitz
Swedish Orphan Biovitrum announces that Norbert Oppitz has been appointed Senior VP for the newly established business area Specialty Care.
Sobi is an international speciality healthcare company dedicated to rare diseases. Its mission is to develop and deliver innovative therapies and services to improve the lives of patients.
Oppitz brings considerable management experience from more than 30 years in the pharmaceutical and healthcare industry.
Most recently he has been a member of the Executive Committee of BSN Medical in charge of Latin America. Beforehand, he was a member of the executive committee of Endo Pharmaceuticals where he was in charge of emerging markets.
In previous capacities, he has led large organisations as head of Latin America at Takeda/Nycomed as well as in country management roles at Roche Pharmaceuticals and Aventis Pharma.
Guido Oelkers, President and CEO of Sobi, said:
Norbert is a true entrepreneur, and his experience will be instrumental in realising our ambitions to bring Sobi to the next level as we look for external growth opportunities for our Specialty Care business
Oppitz will head Sobi's Specialty Care organisation and work closely together with corporate development and the regional and country organisations. He will also be part of Sobi's executive Leadership Team.
"I am excited to join Sobi — a company with a strong, patient-centric profile and a great potential. I look forward to contributing to the future growth of the company by realising a strategy to build and develop a strong and vital Specialty Care business unit," said Oppitz.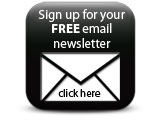 Norbert Oppitz joined Sobi on 2 October 2017.
Companies