Novartis certified as Top Employer in Europe
Novartis Pharmaceuticals UK has been certified by the Top Employers Institute as "Top Employer Europe" for the first time
The annual international research by the Top Employers Institute recognises employers around the world that provide excellent employee conditions, nurture and develop talent throughout all levels of the organisation and which strive to continuously optimise employment practices.
Within a culture that is hugely passionate, collaborative and supportive, our leaders' active involvement sets us apart."
Novartis is a global healthcare company made up of three divisions – Innovative Medicines (pharmaceuticals and oncology), Sandoz (generics and biosimilars) and Alcon (eyecare). It has a strong operation in the UK. In addition to the Europe award:
This is the fourth consecutive year Novartis UK has won the UK Top Employer award
Sandoz UK has been certified as a UK Top Employer 2017.
Novartis UK employs more than 1,500 people across four sites in the UK and offer talent programmes and apprenticeships.
"Our open culture promotes associates to live our values in our daily activities, and personal growth of associates is paramount," said Alison Bainbridge, Business Leader at Novartis UK.
Through the flexible working programme, I am supported in my work-life balance."
Erica Cassin, HR Director at Novartis UK, said: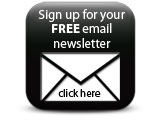 "Within a culture that is hugely passionate, collaborative and supportive, our leaders' active involvement sets us apart – in the development of our associates through coaching and mentoring, and our commitment to building diverse and flexible career paths."
Companies