Novartis to invest US$35m in Gamida Cell
Biotechnology | Finance | Research
Swiss pharmaceutical giant will take 15% stake and has an option to buy the company
Novartis has agreed to take a 15% stake in Israeli stem cell technologies and products company Gamida Cell.
Under the agreement, the Swiss company will pay US$35m for the stake and has an option to fully acquire the company.
The buyout option will be exercisable for a limited period following achievement of certain milestones connected to the development of Gamida Cell's NiCord product, which Gamida estimates will be met in 2015.
Should the option be exercised, Novartis would pay Gamida Cell shareholders cash payments of approximately $165m and potential future payments up to $435m, depending on certain development and regulatory milestones and on sales of Gamida Cell's products.
Yael Margolin, President and CEO of Gamida Cell, said the agreement demonstrates Novartis' belief in the potential of Gamida Cell's platform technology, product pipeline and team.
'Novartis is a leading pharmaceutical company with a declared commitment to further expand and develop its pipeline of cell therapy products,' he added. 'This, combined with the breadth of its resources and experience, positions Novartis perfectly for an alliance with Gamida Cell.'
Completion of the transaction is subject to customary closing conditions.
Novartis will pay US$35m for the stake and has an option to fully acquire the company
Gamida Cell is currently involved in a Phase I/II study of NiCord as an investigational treatment for leukaemia and lymphoma. In this study, NiCord is being used as the sole stem cell source. NiCord is derived from a single cord blood unit and expanded and enriched with stem cells using Gamida Cell's proprietary NAM technology.
In a standard individual cord blood unit, the limited number of stem cells compromises successful engraftment in an adult patient. To circumvent this, doctors currently provide patients with two cord blood units to achieve therapeutically meaningful cell numbers. The positive clinical results of a Phase I/II clinical study using a double cord protocol, NiCord (the expanded cord blood unit) and an un-manipulated unit, showed early and durable engraftment with the un-manipulated unit disappearing in most of the patients.
These results were the basis for studying NiCord as a 'single' expanded unit without co-infusion of a second un-manipulated cord. NiCord may provide a single unit of expanded cord blood with clinical results comparable to those seen in a double cord setting, thus introducing a shift in treatment practice. The current study of NiCord will be followed by a Phase III study planned to begin at the end of 2015.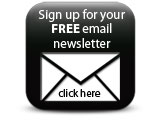 Additionally, the company is recruiting patients to its Phase I/II study of NiCord for treating paediatric sickle cell disease.
Companies