Offering packet solutions for biopharmaceutical processes
Artes Biotechnology, and Minapharm Pharmaceuticals and Chemical Industries have made a business alliance to out-license their respective biopharmaceutical technologies
German-based, Artes Biotechnology, and Egypt-based Minapharm Pharmaceuticals and Chemical Industries, have formed a new strategic business pact.
The aim of this business cooperation is to jointly out-license combinations of the companies' respective proprietary technologies and products to third parties worldwide. Both partners own and control technologies for microbial and mammalian recombinant cell lines, processes and products.
The already existing and established partnership among the companies is based on a successful, long lasting business relationship.
In this, Artes acts as specialist for microbial cell line and process development for recombinant proteins and Minapharm is the major player for production and marketing of biopharmaceuticals in the MENA region.
Dr Michael Piontek, Managing Director of Artes said: "With the combination of Artes' and Minapharm's business intelligence and service solutions future clients will benefit from our latest, innovative developments and will get robust, proven manufacturing experience and product registration."
Proven safety and efficacy of products will team up with high yield and low cost manufacturing technology.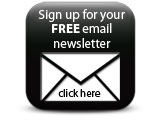 Frank Mueller, Senior Manager Biopharmaceutical Projects of Minapharm, said: "We have been able to demonstrate the viability of our strategy to offer patients in the developing world with a timely benefit of novel therapeutic proteins. Our biopharmaceutical pipeline portfolio reflects great potential to expand our strategy and offers solutions for the management of medical emergencies. We are glad that Artes is sharing our vision."
Companies