Olivier Bohuon to join Pierre Fabre
Becomes chief executive of French pharmaceutical firm on 1 September
Olivier Bohuon will be replacing Jean-Pierre Garnier as chief executive at Pierre Fabre Group in Castres, France on 1 September.

Olivier Bohuon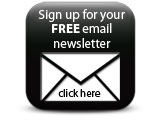 Bohuon, 51, was formerly executive vice-president of the Abbott Corporation and president of its pharmaceutical division. In 2003, he was named the group's president for European operations and later became president of Abbott International.

Prior to that, before beginning his career at Roussel Uclaf in Morocco (and later in the Middle East), Bohuon was marketing director and then operations director of Glaxo France (1991-1995), ceo and then president of SmithKline Beecham Laboratories (1995-2001), and director of GlaxoSmithKline's commercial operations, Europe (2001-2003).

In addition to his duties as the ceo of Pierre Fabre Group, Bohuon will also act as president of Pierre Fabre Medicament.


Companies