OncoQR ML and TYG Oncology expand their anti-cancer collaboration
TYG is now seeking commercial partners to fast track the clinical development of TYG100 against pancreatic cancer and gastro-oesophageal cancer, two orphan diseases with poor survival rates
TYG oncology, a UK biotechnology company specialising in hormone neutralisation therapy for gastrointestinal cancers, and OncoQR ML, an Austrian biotechnology company specialising in developing therapeutic vaccines against oncological and infectious disease targets using the S-TIR technology platform, have expanded their collaboration to develop additional therapeutic vaccines against gastrointestinal cancers.
TYG oncology's lead vaccine candidate is TYG100, a novel immunotherapy based on the S-TIR technology platform, targeted against pancreatic and other gastrointestinal cancers for the clinically validated target gastrin (G17). With the expansion of the collaboration, TYG oncology has also been awarded the exclusive, unlimited right to exploit the S-TIR technology for other forms of gastrin and related gastrointestinal targets.
Fred Jacobs, CEO of TYG oncology, remarked 'We are very fortunate to be collaborating with OncoQR ML on TYG100. We've succeeded in achieving therapeutic levels of gastrin neutralising antibodies in non-human primates, our closest cousins, with only one shot of TYG100.  A predecessor vaccine developed in the early 2000s didn't induce enough high responders in Phase III studies to justify approval. By redesigning this vaccine, the difference in immunogenicity is enormous.'
'The predecessor vaccine had no serious adverse events and now TYG100 demonstrates powerful immunogenicity with 100% high responders, 100% checkpoint control and with 0% serious adverse events observed,' he added.
Dr Geert C. Mudde, inventor of the S-TIR technology platform and a founder and CSO for both TYG oncology and OncoQR ML, commented: 'We are extremely excited about the characteristics that TYG100 has shown in this trial. For an immunotherapy to provide maximum clinical value in an aggressive disease such as pancreatic cancer, the immune response must be really strong and be achieved really fast. It is critical that the suspension of checkpoint control is reversible. The data from our recent trials show that TYG100 has just these characteristics.'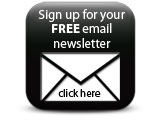 Christof Langer, CEO of OncoQR ML, added: 'This success has encouraged us to expand our collaboration. I am extremely pleased that the recently announced positive data with TYG100 in non-human primates has strengthened the existing relationship with TYG oncology. With the expansion of the collaboration, TYG oncology is now the sole developer of TYG100 and will be leading the product into the clinic and on to the market. OncoQR ML will do whatever it can to support TYG oncology to achieve clinical success and provide patients and clinicians with urgently needed new treatment options.'
Companies