Osivax wins Hello Tomorrow global challenge drug discovery category
The company says its platform could also provide a universal coronavirus vaccine, complementing vaccines currently in development for COVID-19
French startup Osivax has been announced as the winner of the drug discovery category in the Hello Tomorrow global challenge. The company is developing a universal vaccine for both current and future influenza type A and Type B variants.
Seasonal influenza kills around half a million people each year, despite the availability of vaccines. Osivax's OligoDOM technology platform, developed in collaboration with several academic institutions, brings a new approach to viral disease control. Conventional flu vaccines target the outer membranes of the virus and as these membranes mutate, vaccines must be changed every year with limited effectiveness, typically around 40%.
Osivax's platform targets the internal part of the virus, providing a universal vaccine that can be used on an ongoing basis, the company says. This has been shown in independent trials to be 70% effective. The OVX836 flu vaccine candidate is currently in Phase II clinical development.
Osivax is also leveraging its technology platform for the development of a universal vaccine against all existing and emerging coronavirus infections. 90% of current coronavirus candidate vaccines target the outer membrane of the virus.
The technology involves the design and production of a single recombinant protein which self-assembles into nanoparticles. The production vehicle is E coli, which is one of the most widely used and scalable production vehicles for recombinant proteins.
"We are delighted to have won our category," said Alexandre Le Vert, CEO and co-founder. "We are currently able to produce few hundred thousand doses of our flu vaccine and expect to scale that up to tens of million doses every year at commercial stage.[DG1] For coronavirus, we plan to set up a clinical trial in 2021. We are using the same E. coli production system and should be able to produce tens to hundreds of thousand doses by the end of this year - then scaling-up to tens of million doses annually with the necessary investments."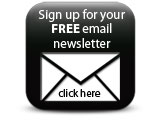 Mike Ward, Global Head of Thought Leadership at Decision Resources Group, Clarivate, said: "All of the companies have exciting technologies and deserve to be successful. Osivax stood out given the potential of their approach to help in the fight against coronaviruses as the world faces a global pandemic."
Companies