Otto Schott Research Award seeks outstanding glass researchers
The award is valued at €25,000
German pharmaceutical glassmaker Schott is calling for entries to the €25,000 Otto Schott Research Award 2014, which honours outstanding scientific achievements in the field of international glass research. The award, bestowed for the first time in 1991 and awarded every two years, is aimed at renowned researchers.
Candidates who can provide references of their outstanding scientific achievements in fundamental research and/or technology development in the areas of glass and related advanced materials, components and systems in the fields of optics and electronics, solar power, health and living are welcome to apply.
Award winners have included German scientists in physics and chemistry along with scientists from a variety of European countries, the US, Russia, Japan and China.
The deadline for submitting applications is 31 July.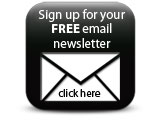 Detailed information on how to apply, the award itself and previous award winners can be found at: www.otto-schott-research-award.de
Featured Companies