Outsourcing of research in Europe to reach US$11.54bn by 2018
Driven by willingness of CROs to invest in modern plants for clinical trials, says Frost & Sullivan
Pharmaceutical and biotech companies are outsourcing research to develop products that meet the rising demand for therapeutics across a range of diseases.
The willingness of contract research organisations (CROs) to invest in state-of-the-art facilities to conduct clinical trials is further advancing market prospects, finds a study by Frost & Sullivan.
Analysis of the European Contract Research Outsourcing Markets reveals that the markets earned revenues of approximately US$6.07bn in 2011 and forecasts that this will reach $11.54bn by 2018.
Europe is ranked second, after the US, in the global CRO market, accounting for approximately 26%. Phase III clinical trials account for the largest share (22.7%) of the total CRO market in Europe.
The study says the increase in the number of CROs in the Eastern European and Asian regions is impeding market growth in Western Europe due to economic constraints.
The promise of novel therapeutic options that offer enhanced efficacy and safety is underlining the appeal of CROs for the pharma and biotech industry.
CROs help support greater innovation and improvements in chemical and biological drug development
Frost & Sullivan's study says CROs help support greater innovation and improvements in chemical and biological drug development. They address the urgent need for enhanced therapeutics in cardiovascular, oncology, autoimmune, central nervous system (CNS), infectious, endocrine and metabolic disease areas.
'Besides functionality, drugs are also tested for their efficacy and safety to ensure they meet the needs of patients across different ethnic groups and climatic zones,' said Frost & Sullivan Research Analyst Deepika Pramod Chopda. 'The globalised nature of CROs enables them to facilitate the process of drug development for their clients.'
CROs offer complete and cost-effective solutions for pharma and biotech companies that are often challenged by high development costs and lengthy approval periods. CROs could potentially offer services in drug development as well as clinical trials and testing. They currently account for nearly two-thirds of the Phase I to III trials conducted globally.
A key limitation to the march of CROs has been the ability of large pharmaceutical and biotech companies to perform R&D and clinical drug testing in-house. But the availability of specialised research technologies, coupled with an exclusive focus on drug development and testing, will boost the chances of success for CROs and offset the benefits of in-house R&D services, Chopda added.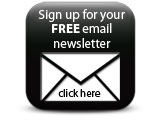 'Strengthening outsourcing partnerships and alliances with leading pharmaceutical and biotech companies through strategic long-term contracts will also support the uptake of CRO services,' he concluded.
Companies