Oxford BioTherapeutics appoints Chief Medical Officer
Oxford BioTherapeutics (OBT), a clinical stage oncology company with a pipeline of immuno-oncology and antibody-drug conjugate based therapies, announced the appointment of Dr Abderrahim Fandi, to the newly created position of Chief Medical Officer. Dr Fandi will oversee the development of Oxford's immune-oncology portfolio.
"Fandi brings a wealth of drug development expertise to OBT which, we believe, will significantly benefit the company. This is particularly important as OBT embarks on clinical development in the US for MEN1309, our novel ADC therapy currently undergoing clinical testing in Europe and continues the development of our preclinical assets," said Dr Christian Rohlff, CEO of OBT.
"Fandi's appointment represents an important step in the transition of OBT into a development focused organisation."
Prior to joining OBT, Dr Fandi was most recently at Celgene, where he led the development of several oncology compounds and participated in successful regulatory interactions, including with the FDA.
As site head of Celgene's New Jersey site in Basking Ridge, NJ, Dr Fandi led a large multidisciplinary clinical development team before moving to Switzerland in 2014 to lead Celgene's epigenetic programme. Previously, Dr Fandi also held positions at Novartis, BMS, Astra Zeneca and Sanofi Aventis.
Dr Fandi is a docteur of Medecine and Medical Oncology at Paris University Rene Descart, Paris V. France. He gained a Clinical Pharmacoly Oncology degree from Paris VII Lariboisiere Saint-Louis and a PhD in Experimental Pediatric at University of Turin, Italy.
Following his Medical Oncology training and three years in Academia in the phase I programme unit at Institut Gustave Roussy, he joined the pharmaceutical industry in 1995. He has contributed to more than 100 peer-reviewed publications and abstracts including first author in lead journals such as Journal of Clinical Oncology.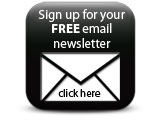 "OBT's pipeline, including OX001R, a first in class antibody targeting a novel cancer immune escape mechanism and MEN1309, a tumour targeting ADC, which potentially can reverse immune tolerance by destroying tumour associated plasmacytoid dendritic cells, represent highly innovative approaches to cancer treatment. I look forward to working with Christian and the OBT team to advance these novel therapies," said Dr Fandi.
Companies