Oxford firm licenses colonic drug delivery technology
The license is from The School of Pharmacy, University of London
Oxford Pharmascience, a speciality pharmaceutical company that uses advanced drug delivery technologies to reposition medicines, has signed a worldwide exclusive option for up to 18 months to license and research an advanced colonic drug delivery technology from The School of Pharmacy, University of London, with a specific intention to develop and commercialise a novel application.
The platform technology, which has been developed by Abdul Basit and his research group at the London School of Pharmacy, provides for superior controlled delivery of drugs to the colon.
The targeting of drugs to the colon can be utilised as a means to achieving localised therapy for disease states such us irritable bowel syndrome, constipation, diarrhoea, infection and carcinoma, but also as a portal for the entry of drugs into the systemic circulation potentially improving the clinical profile of certain drugs. An international patent application for the technology was filed in 2007, with a priority claim to an earlier British case filed in 2006 which is now entering the national and regional phase.
Marcelo Bravo, chief technology officer of Oxford Pharmascience said: 'Accessing cutting edge technology from a strong academic partner such as the London School of Pharmacy gives Oxford Pharmascience significant capability to innovate and extend the lifecycle of off-patent and soon to be off-patent drugs.
The superior colon targeting and drug release profile achieved by London School of Pharmacy's drug delivery technology will enable us to develop a next generation application for a major drug category across markets worldwide.'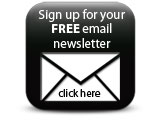 Oxford Pharmascience's technology portfolio includes superior chewable tablets, liquid suspensions, and solid state suspensions (soft chews) as well as modified drug delivery technologies to achieve either taste masking or targeted release effects. The Company uses its technologies to develop Drug Master Files (DMF's) and full CTD dossiers (drug registration dossiers) for a range of medicines initially with focus on NSAIDs, statins and calcium.
Companies