PCI Pharma announces new Business Development Manager
Frank Andrew
PCI Pharma Services, specialist pharmaceutical outsourcing services provider, has announced the appointment of Frank Andrew to its clinical business development team.
Andrew joins PCI as a Business Development Manager, with responsibility for supporting clients in the Asia-Pacific region to ensure continued growth and success in this expanding market.
Andrew said: "I'm delighted to join PCI and apply my previous experience to my new position. I have a long history of providing insights to clients in support of making their studies more efficient and effective. I hope this will prove valuable for PCI's clients in helping them realise their goals in pharmaceutical development."
Andrew has an extensive background in business development within the pharmaceutical sector with varying roles at international businesses spanning more than 35 years.
Andrew will report to Paul Viggers, Director of Clinical Business Development. He joins PCI from another outsourced clinical services provider, where he worked as a Senior Global Account Manager.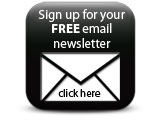 Viggers said: "Frank brings a great deal of valuable experience in business development from his significant career in the industry. I know he will become a key asset to our existing and prospective clients across the Asia-Pac region, supporting them from molecule to market and ensuring successful outcomes for the development of their lifesaving medicines."
Featured Companies