PCI introduces White Paper on its adaptive trial design service
The service is designed to increase patient safety while reducing costs and time to market
Packaging Coordinators (PCI), a global supplier of pharmaceutical commercial packaging solutions and clinical trials services, has announced its new adaptive trial design service.
Responding to changing industry trends, PCI's adaptive trial solution allows for increased patient safety, while also conferring the benefits of reduced development costs and product time to market. This shift in clinical trial designs is further discussed in a white paper available to download at PCI Adaptive Trial Design Service White Paper.
The industry has seen adaptive clinical trial designs becoming increasingly widespread over the past five years as traditional pharmaceutical R&D centres strive to save time and costs in bringing products to market, while facilitating more efficient decision-making. With the Good Clinical Practices (GCP), the Current Good Manufacturing Practices (cGMP) and the revised Good Distribution Practice (GDP) regulations to be adhered to, the guidelines present restrictions for companies around the manufacturing of pharmaceutical products.
One of the biggest challenges that pharmaceutical companies have experienced has been delivering compliant clinical trials supplies across diverse patient populations in the relatively short timeframes that adaptive trial designs require, while remaining focused on ensuring that patient adherence and product quality is in no way compromised. This demand has led to the launch of fast response services that support research and development in responding to changing dosing regimens mid-trial.
To address these newly emerging challenges, PCI offers an extensive portfolio of services to pharmaceutical companies to support adaptive clinical trials globally. These help companies to streamline processes when reacting to challenging needs mid-trial, or adapting to country specific protocols.
Rapid Response services deliver compliant clinical trial supplies in the shortest time possible without compromising quality, which enables pharmaceutical companies to outsource and give greater flexibility in managing the end-to-end process.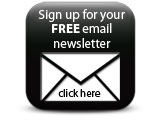 Partnering with PCI allows a company to manage its requirements throughout the duration of an adaptive trial, allowing supplies to be turned around immediately in response to clinical demand, and reducing delays without compromising quality or knowledge.
Featured Companies